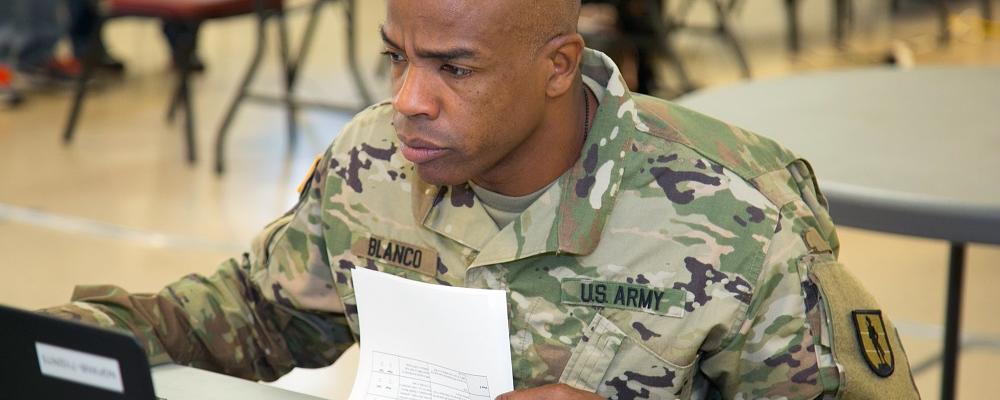 Army leaders are pushing forward with fielding a new talent management system after testing the program first in the Army National Guard.
The Integrated Personnel and Pay System-Army (IPPS-A), will eventually integrate all one million soldiers of the Army — active, Guard and Reserve — into one system for the first time.  Officials said the system is meant to improve transparency and access to soldier records and personnel actions and allow commanders a better way to identify the talents of their troops, both military and civilian skills.
The Pennsylvania National Guard fielded the new system in January and was the first to test IPPS-A on a large scale. According to the U.S. Army Acquisition Support Center, those tests were successful and IPPS-A is now being fielded to the Guard in Maryland, Virginia, Maryland and the District of Columbia.
IPPS-A is expected to be fully deployed across the Army Guard by early 2020. Some Guard units are already working with active-duty counterparts to help train them on the new system.
The system is being developed to standardize and reduce more than 200 human resources and pay systems that were being used across the Army's three components.
The Guard will be the first component to fully field IPPS-A, officials said. And Guard leaders have helped influence how the system is used.
Pennsylvania and Virginia are the first states to integrate IPPS-A into their daily human resources operations and have provided feedback to developers.
For more information, visit www.ipps-a.army.mil.