Hurry Up and Wait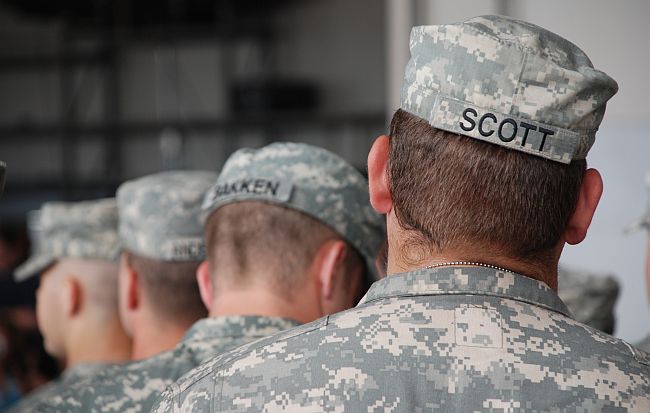 "Hurry up and wait." - It's a familiar expression long associated with life in the armed forces: the endless lines, the delays while an assignment is being readied, or the long night before a major event. It's an expression we're becoming pretty familiar with, as well.
NGAUS came out of the gate strong this year after the President's Budget was released in February to halt the Air Guard cuts, ensure that the Army National Guard maintained adequate funding, and promote improved personnel benefits for our members. From February until now, it's been a flurry of activity to ensure that we're getting our message across and the House and Senate are on the same page. We've done the "hurry", now we're doing the "wait" to see if and when our bills will get passed. 
Congress typically does their best to pass as many of their annual spending bills as possible before August recess, since the new fiscal years begins October 1, and they take the entire month of August and most of September off in recess. However, for the last couple of years, that haven't been able to get the bills moving before the  fiscal year deadline, so they've relied on continuing resolutions (CR) until they can agree on spending levels. With things slowing down in the House and Senate, it's starting to look like we may see another CR again soon.
The House is on course to pass two more non-defense spending bills this week, while the Senate is not expected to take up any before next week's Fourth of July recess. Having passed six of their fiscal 2013 spending bills, the House is slated to take up their Agriculture and Transportation-HUD appropriations measures this week. 
The Senate, on the other hand, has yet to take up a fiscal 2013 spending bill, and the committee has slowed its work after moving nine of its 12 bills. Senate Majority Leader Harry Reid, D-Nev., and Minority Leader Mitch McConnell, R-Ky., have both said that the chamber must do a better job in taking up stand-alone spending bills, but given the chamber's busy legislative agenda, it's unclear when they'll turn to the annual appropriations measures. 
In the past, both chambers have tended to start floor work on appropriations with the less controversial measures. That appears to make the Agriculture (S. 2375), Energy-Water (S. 2465), and Military Construction-Veterans Affairs (S. 3215) among the spending bills likely to move first on the Senate floor.
We're still pressing forward, but with elections and sequestration uncertainty looming, the "hurry up and wait" is a hard game to play.